Well our trip is coming upon us so fast. So there are a few things we need to discuss before our departure.
1.
Rides!
Some of you assholes are thinking of going. Well
find a ride!
There has to be somebody else driving from this town. Branch out, apply yourself, search craigslist. If you really want to go you'll figure it out with out too much effort.
If you can just get there we'll find you a place to stay and can hang out with us the whole time.
Francisco let us know if your roomies decide to go and have room. Unless you get a ride, stop thinking about going.
2. We're arriving on Wednesday,
Tasia's 20th birthday
. She expects a
present
from each of us
before entrance to the house
. It can be really simple and not cost you any money. Just use your imagination. Simple price for a free place to stay. Me? I've been practicing my hugs and I'm going to give her a fantastic hug on Wednesday. What are
YOU
going to do?
3.
Food!
I like to eat on vacation. We're all broke motherfuckers. Lot's of us are fucking vegan for some reason. SO......We can make community meals at Black Shirts house. Tasia has volunteered to go shopping for us at whole foods so we have some food we can prepare for us when we are there. Whole foods is very vegan friendly and affordable and tasty. Let's start coming up with some food ideas so we give her enough advance warning besides, "We're just outside of town and we're all starving!" We can pull some money, I don't think it will cost a fortune. We're all experienced at eating on the cheap.
4.
Events!
The first few days we'll have guides. They work all day Saturday. However, they informed me of a free show in a park (We like those right?) With King Khan & BBQ Show, Black Lips, The Thermals, Cursive, Vivian Girls, Akron Family, Japanther, Circle Jerks, Abe Vigoda, Vetiver, Sleepy Sun, and some other fucks. This sounds like fun to me. If you guys aren't going I'm going by myself. It's from 11am to 9pm. We should make a cardboard tank we can all get in and rush the crowd to get to the front of the state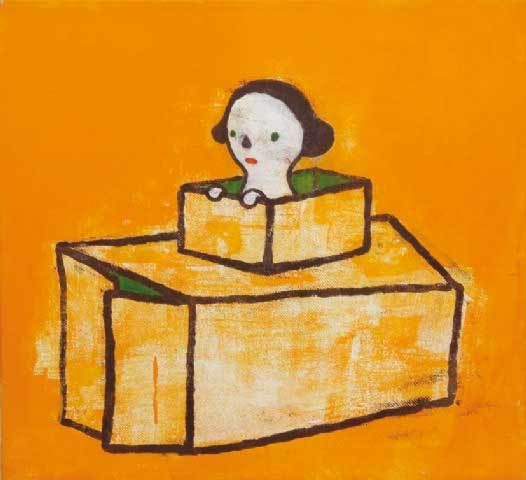 Saturday and Sunday is also a giant record trade show. Swap meet on steroids, it's supposed to be huge. As far as I can tell it's free. This might be another fun thing to do for some of us.
Does anybody know of any other FREE things?
5.
Babes!
Believe or not, but Tasia actually has female friends that like her in Austin. She's already previewed the babes with our pictures and they are excited for some "California boys". One girl with an extremely thick accent said,"Whuuuteva, Eyem Single. Eyem Dohhhwn."
6.
Drugs!
It's going to be a looong ride. The way back will probably be survival with a hangover. The way there can potentially be filled with drug induced paranoia and insanity. Shrooms? Acid? Marina's famous cookies? Sober?
7.
Sleep!
There's lots of floor space, however, it is a hardwood floor. Bring blankets and pillows to sleep on so you don't get a stiff back. They have blankets for us all but only enought to cover us up. If anyone outside of the "Magnificent Seven" manages to make it. Expect to be camping in the backyard or staying with a "trusted" friend of theirs. But don't let this discourage you from coming. Everyone can come, just bring tent or don't be shy to strangers floors.
8.
Party!
Thursday night is a big block party type deal at Black Shirts' complex. Expect to hear performances by Dirt Dress, Black Shirts, and some gay Austin bands. 22 hours of straight driving...I feel we can muster a song or two with a van full of shitty musicians. Just an idea. I know Francisco wants to go Mexicali.
That's It.